Shipping
Free Love. Shipped Right To Your Doorstep.
When you buy from us, you just want to pay for your brand new, shiny case - not other weird add-on costs. That's why Head Case offers free shipping worldwide. That's right, we'll ship you the cases you love. Fast and free. The customer love is free too
Customers from the rest of the world - Shipped via Royal Mail Airmail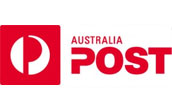 Australia Customers - Shipped via Australia Post Priority Mail
The boys down under work bloody hard to cover the ground and get your items to you in 1-3 working days. Good on 'em.
---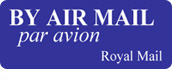 Don't reside in the UK or USA? No problem. We ship everywhere!
All cases from other areas of the world are shipped via Royal Mail Airmail, and will typically be delivered within 5-10 working days. For Free!
If your item is lost beyond the 14 business days, please contact Customer Support ASAP. Unfortunately, we can't be held responsible for the delays caused by Royal Mail, your local postal service, or by International Customs inspections. So if you find yourself in this position, reach out to us and we'll chat about our options.