Shipping
Free Love. Shipped Right To Your Doorstep.
When you buy from us, you just want to pay for your brand new, shiny case – not other weird add-on costs. That's why Case Designs offers free shipping worldwide. That's right, we'll ship you the cases you love. Fast and free. The customer love is free too.
USA Customers - Shipped via USPS First Class Mail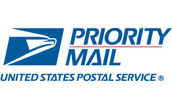 Hey, US citizens. The only way you get a faster delivery is through teleportation. We ship from both Florida and California, so you'll normally receive your orders in a mind-blowing 1-3 working days. We'll also provide your tracking number once your order is shipped, so you can be there the exact moment your package arrives. That is, if you're into that type of thing.