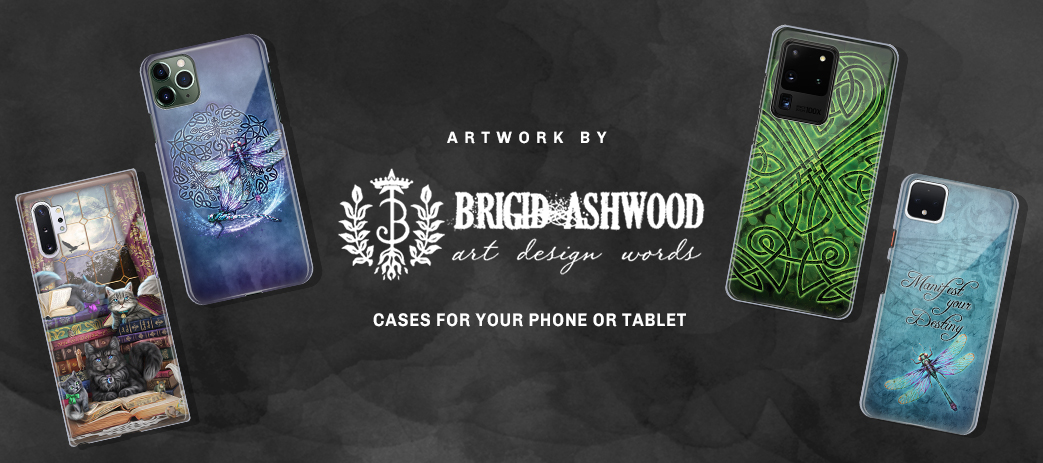 Phone Case Art by Brigid Ashwood
Give devices a taste of the mythical and fantastical with our officially licensed Brigid Ashwood phone cases. This present-day artist and author is known for exploring classical themes in her work. Ashwood offers her own unique interpretations on the worlds of fairytale, magic, animals and steampunk.
Every Brigid Ashwood device case you see here showcases original artwork from her humongous portfolio. We have phone cases with
vintage romance drawings
,
dreamy fairies
,
Celtic symbols
and other motifs. You can also find more modern imagery such as
cute animal phone cases
that blend anime and emoji styles. Brigid Ashwood tablet cases are available with many of the same designs.
All this artwork is printed on some of the highest-quality mobile device cases. These phone protectors have a slim style that withstands drops and spills. Hard back, soft gel, shockproof and book wallet cases give users plenty of styles to choose from. We've got you covered with cases for more than 400 mobile devices used worldwide. Shop at Head Case Designs for the best selection of Brigid Ashwood device covers on the market.