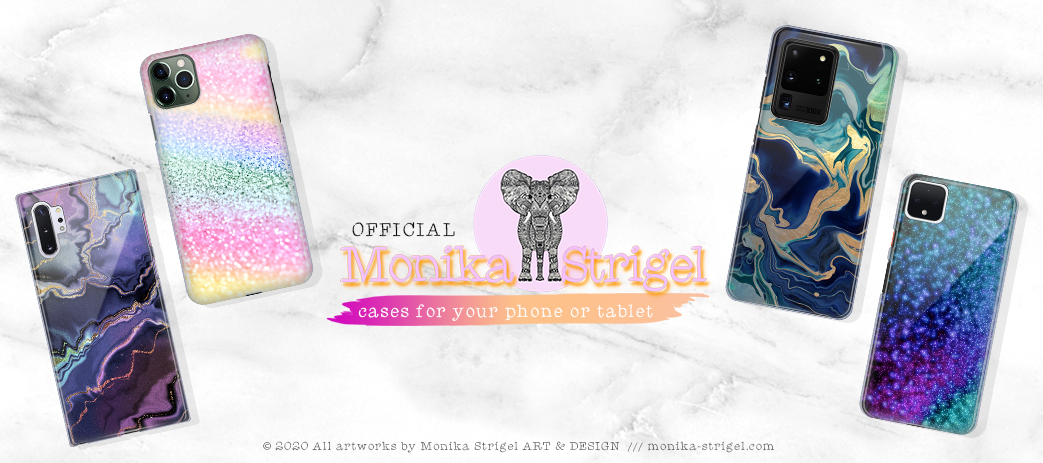 Monika Strigel Cases for Phones and Tablets
Order a Monika Strigel® device case from Head Case Designs and make your phone a stylish canvas. This self-taught Scandinavian artist explores worldly themes such as natural beauty and wanderlust in all her work. The art you see here was specifically designed by Monika Strigel for use on phone cases rather than adapting other works. You'll find drawings, patterns, photography and other techniques that bring the world to life. All of them are printed on high-quality phone cases that resist scuffs, bumps, drops and other hazards of everyday life.
As the world's largest manufacturer of licensed mobile phone cases, we have the look you've been searching for. Head Case Designs carries hundreds of device covers with Monika Strigel artwork. Dress your phone in images of gypsy elephants, magical lights, kaleidoscope patterns, precious gemstones and other wonders. We sell cases for more than 400 devices from
Samsung
, Apple, Nokia,
Microsoft
and other leading brands. Use our search filters to find the right case type for your device at the price you can afford. From America to Africa, we've got you covered.