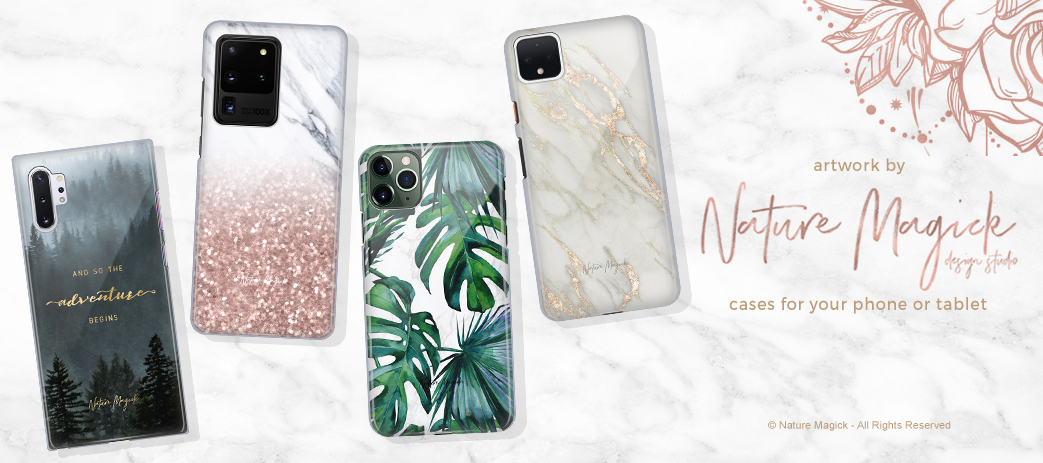 Phone and Tablet Cases by Nature Magick
Get in touch with the beauty of nature that graces these stylish phone cases. The Nature Magick Design Studio owned by Autumn Kalquist creates imagery inspired by the natural world around us. Head Case Designs has partnered with them to offer the largest selection of officially licensed Nature Magick phone protectors. Even when you're home in bed or walking through a bustling city, you'll have enchanting beauty at your fingertips that also helps devices last longer.
With hundreds of designs to choose from, we are your one-stop-shop for phone and tablet cases with Nature Magick artwork. They've created glittering world maps,
floral monograms
, desert scenes,
marbled patterns
and other lush compositions. Select a collection to see every variation on these timeless themes. The phone cases they're printed on resist scratches, scuffs and impacts with easy snap-on installation. You can buy all your favorite Nature Magick phone and tablet cases at our affordable prices. We've got you covered with protectors for every major mobile device on the market. Select your device and desired style on the left to guarantee an exact fit.