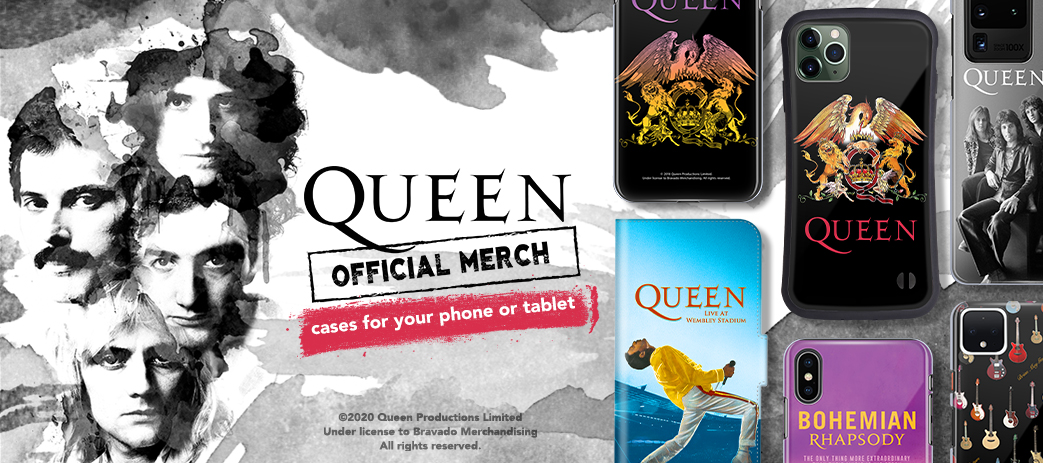 Official Queen Mobile Device Cases
In music or in life, the show must go on. Your phone or tablet will always be ready to take the stage when it's wrapped in a Queen mobile device case from Head Case Designs. This officially licensed merchandise includes dozens of ways to declare your love of their supernatural rock.
Queen Key Art phone covers
feature memorable album covers, member portraits and the band's logo. Our
Brian May phone cases
show off the many guitars he used to create the band's unforgettable rifts. We also carry
Bohemian Rhapsody movie artwork cases
and a special line of
Queen Christmas phone covers
that make the holiday season rock.
With these high-quality cases, your devices won't bite the dust anytime soon. They're precision-engineered to resist weather, drops, scratches and spills in a sleek lightweight design. It's almost a kind of magic! There are hard-back cases, soft gel cases, hybrid cases and fancy
Queen leather book wallet phone cases
to fit dozens of major devices. Search by series, case type or device to see all the ways you can be a Killer Queen of mobile device protection. Most made-to-order cases are ready to ship within 24 hours!